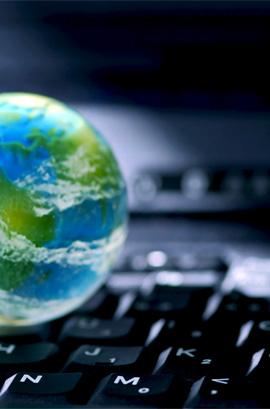 News & Events
October 2011, Philadelphia, PA - Manyeta and Thomas Jefferson University Hospitals
Patients with chronic conditions or health related issues can now be permanently connected to their clinical team, receiving advice, messages and answering daily questionnaires in the comfort of their home, using a very familiar interactive device they already know how to operate: their TV remote control!
The program will examine the effectiveness of proactively engaging patients in their daily diabetes monitoring and care using an interactive home-based telehealth solution delivered through their television set. Effectiveness of the intervention will be assessed through clinical, behavioral, and psychosocial outcomes. The study will enroll 75-100 diabetic patients receiving primary care in a large, urban, inner city academic internal medicine practice.
Many telehealth products currently available rely on expensive hardware to deliver content, which has demonstrated effectiveness but at a considerable upfront cost. This program will demonstrate the effectiveness of delivering this content through a cable television. Delivering this content in this manner is both low cost and significantly reduces the amount of training required to use the technology, as most individuals have a strong working knowledge of their TV and remote control.
According to the CDC, Diabetes was the seventh leading cause of death in 2007, and is the leading cause of new cases of blindness among adults under age 75, kidney failure, and non-accident/injury leg and foot amputations among adults. People with diagnosed diabetes have medical costs that are more than twice that of those without the disease. The total costs of diabetes are an estimated $174 billion annually, including $116 billion in direct medical costs. About 24 million Americans have diabetes, and one-quarter of them do not know they have it.
Contact us

1 215 350-7707